Private Dog Training Lessons
Private, personalised dog training lessons to address behavioural issues and create a confident, well-behaved companion. With modern training techniques, Canine Counselling can help you address even the toughest situations, such as aggression and on-lead reactivity in a positive manner.
Why Choose Private Dog Training With Canine Counselling?
Why work with a professional dog trainer when there is an abundance of training resources like books, online courses, and TikTok videos to choose from? It's simple; cookie-cutter techniques and generic training materials don't work for everyone, especially with aggression and other serious behavioural issues. In most cases, working with a professional dog trainer will give you more comprehensive, up-to-date training techniques that can be tailored to your situation. Unfortunately, dog training is often more complicated, difficult, and takes longer than it appears in most online instructions.
If you're struggling to implement "pack leader" methods, or not seeing results with traditional punishment-based techniques, perhaps it is time to try a more evolved approach to dog training, based on the latest research and behavioural science.
Mark has various training certifications and continues to learn and improve training processes that work for your canine. Private dog training sessions with Canine Counselling provide dynamic, positive solutions for you to address unwanted behaviours and help your companion build confidence. Mark specialises in working with dog owners who want long-lasting, positive training solutions, not a quick fix. Let Mark work with you to find the optimum solution for your dog and your unique situation.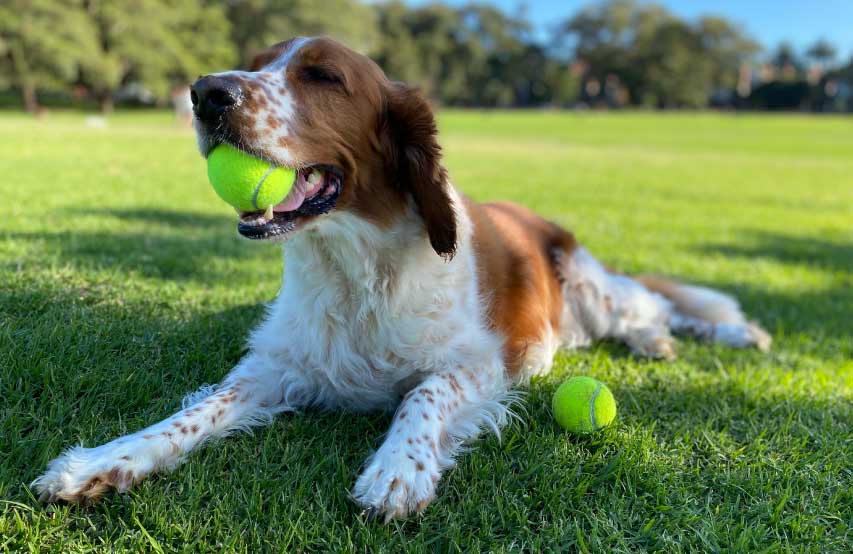 Excellent
5.0
★
★
★
★
★
Based on 158 reviews from
review us on
Chloe Riley H.
★★★★★
Mark's extensive knowledge, tips, and demonstrations were crucial to our puppy Rusty's early training success and socialisation. Over the course of a five-week program, we have come leaps and bounds. This is not only a program for dogs but their parents too. Any questions or concerns were welcomed with the intention to create the best life for the dog. For example, challenging a dogs fear towards something in the developmental stage so they do not have behavioural issues later on. I also had peace of mind knowing that my pup was in a safe, sterile environment where he could socialise. To any other puppy parents who are hoping to maintain their sanity and bond further with your new furry family member, I highly recommend the Canine Counselling service.
Kaitlyn G.
★★★★★
We had an in home visit from Mark where we have an anxious reactive French Bulldog, Ace. Mark really went in depth and had lots of information about behaviours, triggers and body language. He spent a lot of time really going into the detail with us. We have made some progress with Ace with some assistance of some other devices as well, and will continue to use Mark to develop Ace's behaviours and learn to live a little more peacfully!
David S.
★★★★★
Mark was great to deal with. He was knowledgable and combined a bit of the context and research with his actionable suggestions. We felt we better understood our dog's issues and had practical steps that empowered us to work on them. would recommend highly.
Alessandro C
★★★★★
Mark was very knowledgeable in helping me understanding my dog and offered me practical advice, positive reinforcement-based exercises and surprising yet helpful tips such as what music calms your dog if they have possible separation anxiety.
Nathalie R.
★★★★★
Mark was absolutely brilliant and we are grateful for his assistance. He was compassionate and understanding of our situation with trying to manage household aggression between two dogs (and with a new baby) . He listened carefully, provided an honest feedback and assessment of our situation. He also provided a "prognosis" in terms of chances of us succeeding, but was also honest in terms of the trade offs between managing the situation versus the obvious lifestyle sacrifices this might have (both for us and the dogs). Plenty of management strategies suggested to create a safe home environment. He was clearly very experienced and knowledgeable. Also provided good follow up after our in person session.Thank you very much to Mark for his time and care. Would strongly recommend his services if you are looking for dog behavioral management strategies or even just wanting to consider your options.
Leah M.
★★★★★
TL;DR: Experienced in dog behaviour, particularly dog reactivity. Professional, knowledgeable, friendly, great value & absolutely worthwhile. Highly recommend!Our experience with Mark has been absolutely fantastic! His knowledge about dogs is extensive, and he's like a walking encyclopedia for dog behaviour. But what truly stands out is his friendly and approachable demeanour. He's not just about techniques and theory – he genuinely cares about you and your dog.Initially, I was quite unsure about the investment for the three-hour session, but it was worth every minute and the return on investment has been phenomenal. He took the time to really understand our dog, Rory's, issues and tailored his approach to our specific needs. The results have been incredible. I used to be stressed out of my mind whenever I took Rory for a walk due to his sudden reactivity, but now walks are back to being a relaxed and positive experience for both of us - I cannot emphasise enough how relieved I am. I wish I had met with Mark sooner, because the longer we waited, the more ingrained Rory's coping mechanisms became.One of the best things Mark did was help us with reactivity (As well as heel training, recall, listening and more). Rory had started becoming reactive after being bitten by another dog and we were really struggling with walking him, but Mark's progressive plan and management techniques made a world of difference. Mark's approach gave us both short term management and a long-term training plan which we progressed each session. Over our four sessions, it was such a relief to see results and continue working towards the long term goal of getting Rory back to being comfortable around other dogs and not reactive on leash.If you're looking for someone who's not just an expert in dog behaviour but also incredibly friendly and kind, I wholeheartedly recommend Mark.- Leah, Matt (& Rory)
Andrea B.
★★★★★
Game changer. Sensible advice helped change some behaviors almost over night. Mark was just wonderful to work with and has made life with our beautiful Birdy so much easier. Thank you.
Nicole B.
★★★★★
Mark was fantastic. Had a very calming presence, good method of retrieving information and formulating a individualised plan and his way of explaining things were relatable. Came to my place on a weekend and maintained professionalism throughout, something a female on her own appreciates. Gave me great strategies to start working with straight away and deconstructed what our road to recovery could look like. Definitely someone I would refer to a friend! Thanks Mark :)
Sarah C.
★★★★★
Our session with mark was such a positive step for us! He is knowledgeable and patient, makes time to really understand your problem so he can best help in a targeted, informed way. We have seen great results so far and highly recommend him to anyone looking for something more tailored than a one size fits all approach. He didn't rush us, he explained the theory from the ground up so that we would understand the how and why behind the instructions, which I think is super important to help you stay on track when something new comes up / slightly different circumstances to what was discussed.Thankyou Mark!
Luciana V.
★★★★★
Mark was absolutely wonderful when he came to check on my dog Mariachi last year.Mariachi had a lot of anxiety and was a very protective dog — he exhibited aggressive traits which Mark helped with. He gave us the best advice as I was pregnant at the time and I wanted to do everything possible to make sure Mariachi felt safe and also my child was in happy environment when she was born.In the last year, after Mark's advice and observation, and medication from his vet to aid anxiety, Mariachi's behaviour has significantly improved. He is more loving to other dogs, playful and obedient. I am very grateful to your work Mark! I really appreciate it. 100% recommended for any concern dog owners might have.
Jess and Nick D.
★★★★★
Mark was great! He really listened to the problems we were having and spent a great deal of time explaining why our dog was acting out and how the techniques he was teaching us would change this behaviour. Mark was very friendly and polite, he has a zero judgement approach. Highly recommend.
Iris Z.
★★★★★
Mark is an incredible trainer! Our puppy and we all learnt so much from the courses.
Georgia F.
★★★★★
We couldn't recommend puppy school with Canine Counselling by Mark more highly. We attended the sessions at Waverley vet and loved them. We have a new groodle puppy named Millie and Mark was great at providing easy to follow instructions and tips for interactions at the dog park. All of the dogs in the class had an absolute ball playing and interacting with each other. Absolutely recommend for anyone with a new puppy.
sarah C.
★★★★★
We (Ziggy the Frenchie included) loved our puppy pre-school with Mark. He is an expert in his field. Great resources and demonstrations. Ziggy is all the better for her 5 weeks with Mark and the class. Thank you Mark :) 🐶
Private Dog Training
Mark offers private training consultations for a variety of common behaviour problems, such as:
Lunging & on lead reactivity
Ignoring commands "selective hearing"
Aggression toward other dogs or people
Puppy behaviours such as jumping up, nipping, toilet training, etc.
Most other undesired behaviours
How Do Private Training Sessions Work?
It all starts with an initial phone call or submission form. Mark will come to your location for an initial assessment and one-on-one consultation. Once Mark has met and assessed your dog, he will provide immediate advice on improving the situation. Mark will answer any urgent questions and leave you with several handouts.
1

You will then receive personalised notes with advice specific to your situation.
1

The initial assessment and consult usually runs for 2-3 hours and has a flat rate of $500. If required, he will discuss any further training sessions.
1

In some cases, either during the phone consultation or on-site visit, Mark may determine that a specialist is needed. If that is the case, he will refer you to a veterinary behaviourist that he works closely with. To improve your dog's behaviour, contact us using the form below.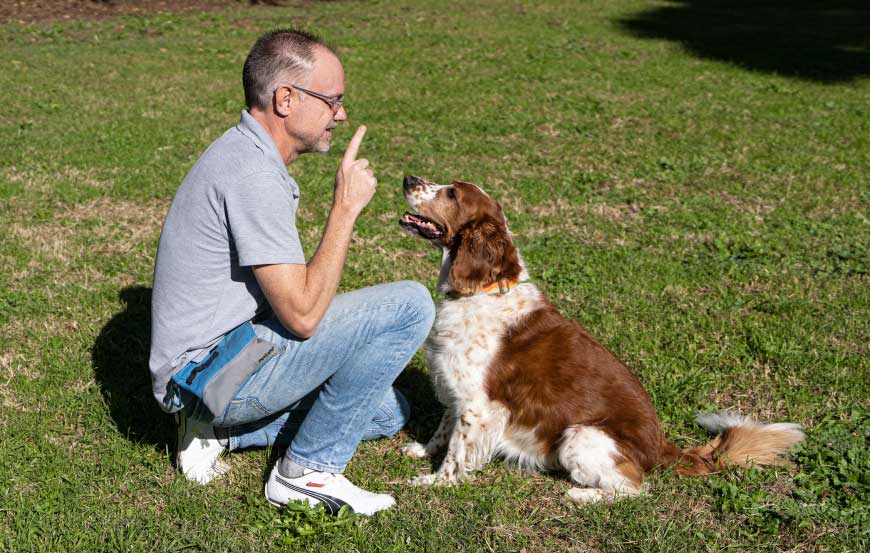 About Mark, Founder of Canine Counselling
Mark has various certifications and qualifications, including Certificate III in Dog Training and Behaviour from the National Dog Trainers Federation, Victoria Stilwell Positively Dog Trainer (VSPDT), and Association of Pet Dog Trainers Australia, Professional Dog Trainer. From aggression and lead reactivity, to resource guarding and dogs fighting in the home, Mark is well-equipped to address the issue.
Using a modern training style of positive reinforcement, Mark strives to create a constructive, easily understood learning environment for each dog.

THE 4 PILLARS OF POSITIVE TRAINING

Use Positive
Reinforcement

Avoid the use of intimidation, physical punishment or fear

Understand the misconceptions of dominance theory

Learn about the canine experience from the dog's point of view